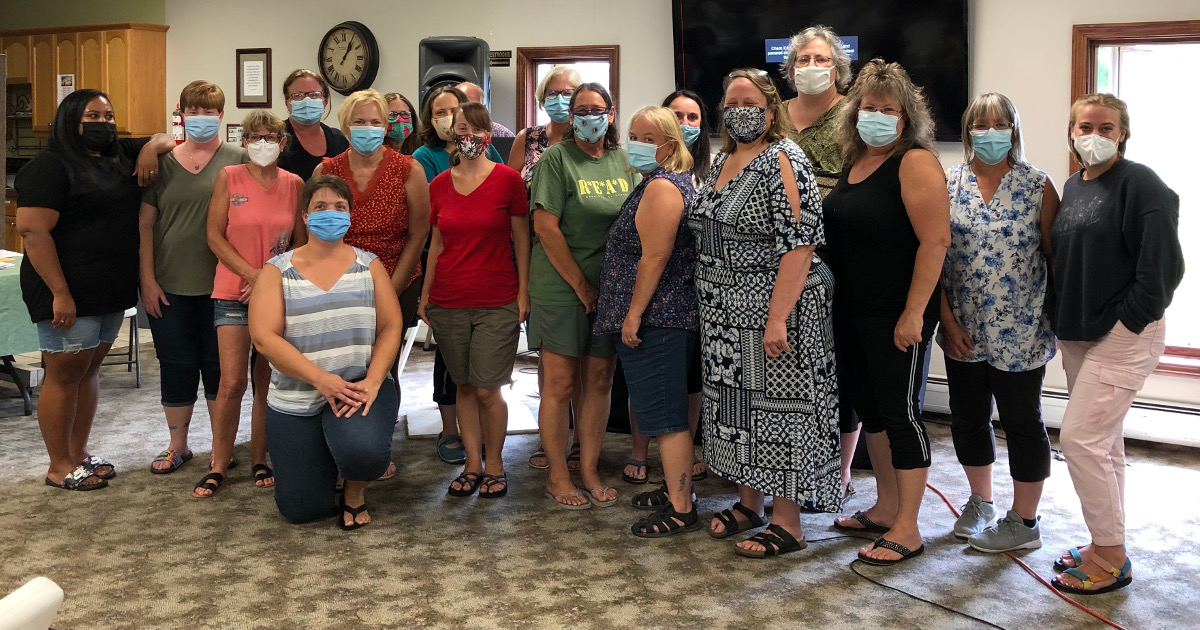 A new agreement negotiated by Local 221 with Northeast Kingdom Community Action (NEKCA) will bring significant wage increases for workers at this Head Start agency which serves Vermont's northeast counties, one of the poorest parts of the state. The most underpaid workers will see increases of up to 28 percent.
"This new contract brings $117,000 in wage increases to our members," said Local 221 Recording Secretary Lee Ann Lee. "We were able to negotiate substantial wage increases for nearly every one of our members. This new two-year contract represents many hours of hard work and dedication."
In 2002, NEKCA workers agreed to freeze their wage scale and take only annual cost-of-living adjustments in order to help the agency through a difficult financial situation. Their 2019 contract was the first contract since then to update the wage scale.
Following the ratification of the 2019 contract, local leaders carried out an internal organizing campaign to build strength through greater membership involvement. They let management know they expected significant wage improvements in the next contract. Union members took every opportunity to remind their bosses that if the agency wanted to keep a dedicated and loyal workforce, they needed to show that through livable wages that honored work, experience and seniority.
In addition to the wage increases contained in this contract, the union got management to commit to spending the next two years doing wage studies for the area and working on the wage scale.
During the negotiations, which took place over Zoom over the course of three and a half months, Local 221 took no concessions. Besides wages, the contract includes a number of other improvements, including a new holiday (Juneteenth) and paid snow days when work sites close, so workers will no longer be required to use personal time to cover those days. Another significant improvement is in language on cell phones with data plans being offered to all employees — important because in the Northeast Kingdom there is little cell service and workers rely on the data plans on their phones to do their jobs.
The contract also adds language to the discipline and discharge section clarifying workers' Weingarten Rights. The new language originates from a grievance at the beginning of negotiations that was resolved when management agreed to be trained on Weingarten Rights by the union. The contract also expands union leave language so UE members can attend more union events.
Gender expression language in the non discrimination article of the contract was changed to be more inclusive, and the contract also includes major changes to bereavement. Bereavement leave is no longer limited to specific people that management deems to be a worker's "family," and the time can now be used to grieve the loss of people who workers identify as family members, close friends or colleagues.
The Local 221 negotiating committee consisted of Recording Secretary Lee Ann Lee, Chief Steward Deb Brousseau, Kelli Arkley and Lisa Dufour-Valley. They were assisted by Field Organizers Abbie Curtis and Amelia Salata-Hartman.